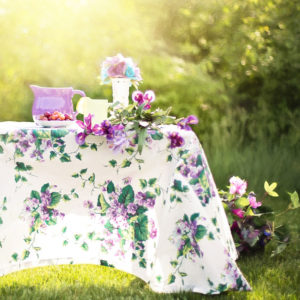 Throughout the year we offer different opportunities to visit the farm. We love living on a farm and love to share farm life with others. We do our best to ensure that each experience is catered to each individual group.
Join our newsletter to be in the loop about upcoming workshops, events, and animal experiences. Subscribers get first access to event sign ups!
We are a working farm and are closed to the public except in those instances in which an experience or u-pick has been reserved. Please be respectful of our home life and do not show up without a reservation. 
What to expect on a farm:
Farm animals will be present. They like to do animal things that may include, but are not limited to: smelling like animals, making animal noises (loudly), acting like animals (mating rituals, pooping, etc.)
Our farm is located on a hillside. Please keep this in mind if you are planning on bringing strollers or wheel chairs. If you have any concerns you may reach out to us by phone ahead of time.
Please wear comfortable walking shoes. Depending on what areas of the farm you will be visiting we may require a stop at our shoe sanitizing station.
An extra pair of shoes for the ride home, especially for little ones, is not a bad idea.
Wear clothes that you don't mind getting dirty.
Absolutely NO ANIMALS are allowed on our farm not even in your car. Pet dogs are especially excited to see farm animals and easily dart out of vehicles to chase our farm animals. Domestic dogs are responsible for thousands of livestock deaths each year. Pets can interfere with our Livestock Guardian Dogs who are bred to protect our farm animals from predators. 
Our u-pick flower garden offers an opportunity for a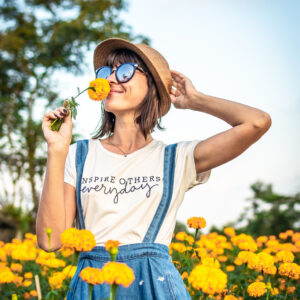 little self care. Escape the everyday monotony and enjoy the peace and quiet of the countryside. Enjoy our serene setting overlooking the Virginia mountains while picking the perfect bouquet to brighten your home. Every time you spot your bouquet of fresh tulips sitting on your kitchen table it will instantly elevate your mood.
Your escape to the country awaits, click here to learn more & to book your visit.
On a farm tour you will learn about the history of our homestead. We will visit the flower growing areas and learn about the currently  blooming flowers. Next we will stop by the barn to learn about the animals and their purpose here on the farm. 
Each tour is approximately 30 minutes long and will be tailored to the interests of your group. Want to skip the flowers and learn all about the Kunekune? We will do just that. If you would rather spend the entire time discussing how we built our retaining wall planters, we will do that! You get to decide what you want to learn about.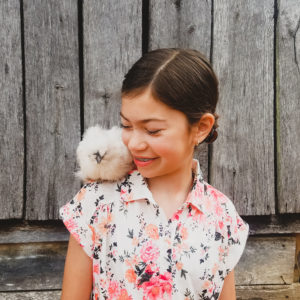 Everyone loves animals! Throughout the year we offer the opportunity to meet some of our farm animals like bunnies, chicks, and goat kids.  Our animal sessions allow you to experience them in an intimate setting. Book a session for your family or small group (6 people max.) If your family is larger than 6, please reach out to us before booking a visit.
Each 30 minute session includes one on one time with a Heart Hollow staff member who will assist you throughout your visit. For the safety of our animals, you will never be left unattended with an animal. We reserve the right to end an animal session early with no refund if visitors are not following the farm rules or the guidance of the staff.
Please note that animal sessions do not include a farm tour. Please do not wander the farm unattended.
Bunny Sessions
At different times of the year we have adorable New Zealand  baby rabbits available for your family or small group to enjoy. A 30 minute bunny session is $20 and is catered to your group's interest. You can learn all you want about rabbits or simply enjoy cuddling and petting the bunnies. Make sure to bring your camera!
Sessions will take place outdoors on the grass so please plan according to the elements. We can reschedule a session due to inclement weather at no extra cost.  Call (423) 390-8131 to schedule your visit.
We reserve the right to end an animal session early with no refund if visitors are not following the farm rules or the guidance of the staff. Please note that animal sessions do not include a farm tour. Please do not wander the farm unattended.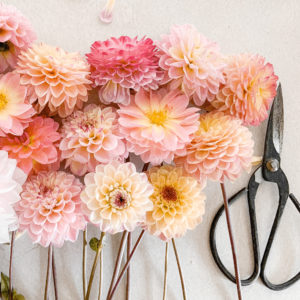 We are a family that loves to share our knowledge with others. We offer a variety of workshops ranging from basic flower gardening, floral arranging, raised bed gardening, crafting, watercolor painting,  sourdough basics, and small building projects to name a few. We would love to have you join us on the farm.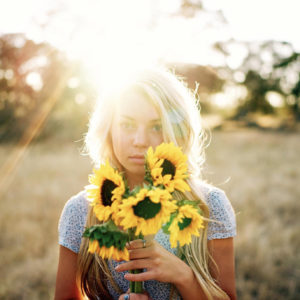 Are you a local photographer looking for a new location to use with clients? Reach out to us to schedule a free tour so that you can scout the farm.
 Book a one hour session and bring your clients to the farm. This private reservation will ensure that you have the farm for just you and your clients without other people in the background. The number of clients you book in this hour is completely up to you. 
Please note that this does not include access to any of the animals. No one is allowed in the animal areas. A few times a year we will have certain small animals available at an additional fee for photo shoots (bunnies, chicks, lambs, goat kids.) A staff member will be with you the entire time to assist with the animals. 
Prices start at $40 for a one hour reservation. Photographer must carry their own insurance & is responsible for their guests while on the farm.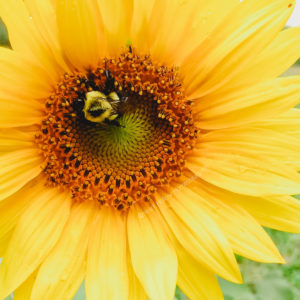 We strive to maintain a peaceful, rural setting for you and your family to enjoy. Our goal is a  a family friendly atmosphere. Our entire farm is a smoke & vape free environment.
Those who do not help to promote a family friendly atmosphere will be asked to adjust their behavior or asked to leave.