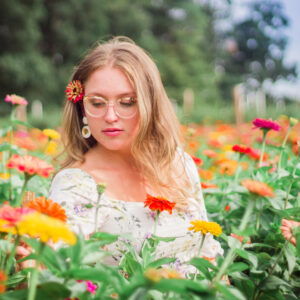 Our u-pick flower garden offers an opportunity for a little self care. Escape the everyday monotony and enjoy the peace and quiet of the countryside. Enjoy our serene setting overlooking the Virginia mountains while picking the perfect bouquet to brighten your home. Every time you spot your bouquet of fresh tulips sitting on your kitchen table it will instantly elevate your mood.
Your escape to the country awaits, keep reading to maximize your experience.
We are a working farm and are closed to the public except in those instances in which an experience or u-pick has been reserved. Please be respectful of our home life and do not show up without a reservation. 
What to expect on your visit: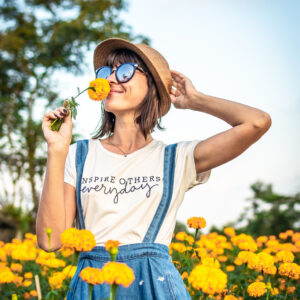 Access to the flower farm is by reservation only to ensure a pleasant and peaceful experience in an intimate setting. Our availability calendar is updated regularly and will vary based on the quantity of blooms as well as weather conditions. Once a reservation is made you will receive a confirmation email with your appointment time* and directions to the farm.
Make sure that you set up a HeartHollow.com account so that you can reschedule your reservation at your convenience. You must reschedule your u-pick session at least one day before your reserved date & time. Refunds will not be given if you fail to reschedule your reservation. If you encounter difficulty in re-scheduling through your account, please contact us via phone.
* Our reservation system makes us set a 'duration' time for each appointment time. We do not wish to make you feel rushed and want you to enjoy your time on the farm. You are welcome to stay beyond your reservation end time as long as a member of the Heart Hollow team is present.
For the safety of our animals, staff, & your family we reserve the right to cancel a u-pick session due to inclement weather. Refunds will be issued promptly.
For greatest accuracy please use Google maps (trust us on this!)
If you get lost feel free to call us and we will guide you to the farm.
Once you arrive at Heart Hollow you will find the parking area as soon as you enter the property. Please park within a designated parking spot. Parking is limited, please consider carpooling if traveling with a group. 
When everyone is ready, follow the signs up the grassy hillside to the u-pick flower garden. Please do not head up the gravel driveway to the private residence.
At the flower garden you will receive pruners, a container for your flowers, and brief instructions.
The flower garden is a short uphill walk on grassy terrain. Keep this in mind if you are planning to bring strollers or wheel chairs. If you have any concerns you may reach out to us by phone ahead of time.
Comfortable walking shoes are recommended as the path can become slick after rainfall.
Our farm uses electric wire fencing for all of our pastures. Please keep an eye on your children, teenage boys, and/or husband.😉
Our entire farm is a smoke & vape free environment.
No alcoholic beverages are allowed on the farm.
We strive to offer a family friendly atmosphere. Those who do not help to promote a family friendly atmosphere will be asked to adjust their behavior or asked to leave.
You are a guest on our farm, anyone who is being disrespectful to others, our animals, or our property will promptly be asked to leave.
Public bathrooms are not available on the farm, please plan accordingly. There are a few local businesses nearby that will allow you to use their bathroom IF you are their customer: Dollar General, Walgreens, McDonalds, Weigels, to name a few. To maximize your time at your u-pick appointment, plan a pit stop before arriving on the farm.
Besides picking flowers during your u-pick visit, feel free to enjoy the u-pick garden area for:
Taking pictures for your personal use (No professional photography is allowed during our u-pick hours)
Bring a picnic lunch to enjoy 
Take a relaxing nap under a tree
Cloud watch
Bird Watching
Enjoy watching the farm animals
Bring a book to read
Nature photography
Have a homeschool lesson
Nature journaling
Painting/sketching
Fly a kite
Shop our farm goods & handmade products (cash & card accepted)
We provide the garden tools that are necessary to pick flowers. If you decide to brig your own snips/pruners we will sanitize them for you. Below is a list of items you might find useful during your visit:
Sunscreen
Bug spray
Camera
Gardening gloves
Blankets to sit on
An extra pair of shoes for the ride home if it has been raining recently
 Plastic bags to put muddy shoes/boots in for the ride home
Pets. Absolutely NO ANIMALS are allowed on our farm not even in your car. Pet dogs are especially excited to see farm animals and easily dart out of vehicles to chase our farm animals. Domestic dogs are responsible for thousands of livestock deaths each year. Pets can interfere with our Livestock Guardian Dogs who are bred to protect our farm animals from predators. 
Wagons. Due to the hilly terrain we do not allow children's wagons on our farm. Without a locking mechanism on the wheels they can easily be sent rolling down the hill.
Alcohol. We do not allow alcoholic beverages on our property.
Stay in designated areas.
Do not enter the pastures for any reason. 
Seek a Heart Hollow team member if help is needed to retrieve an item.
Be courteous to other guests and Heart Hollow team members.
When taking photographs we ask you to be mindful of other guests. Be considerate of the space and amount of time you are using to capture that perfect Instagram selfie.
Do not walk or jump across flower rows. Please go around to the end of an aisle. Plants and seedlings can be easily damaged when stepped on.
Please be responsible for your children and help them to be safe while visiting the farm and using pruners. 
Flower netting is used in some rows to help support plants upright. Use care when cutting flowers so that the netting is not cut.
Only cut flowers in designated rows & not our landscape flowers. When in doubt just ask!